one-breath-beverage
Regular price
Sale price
$48.00 USD
Unit price
per
Sale
Sold out
The delicate floral essences of jasmine and elderflower create a sublime, champagne-like experience. Brewed with green tea kombucha and blended with water kefir, our Jasmine and Elderflower is dry, light on the caffeine, and delicious. 
ORGANIC, RAW, VEGAN
Share
View full details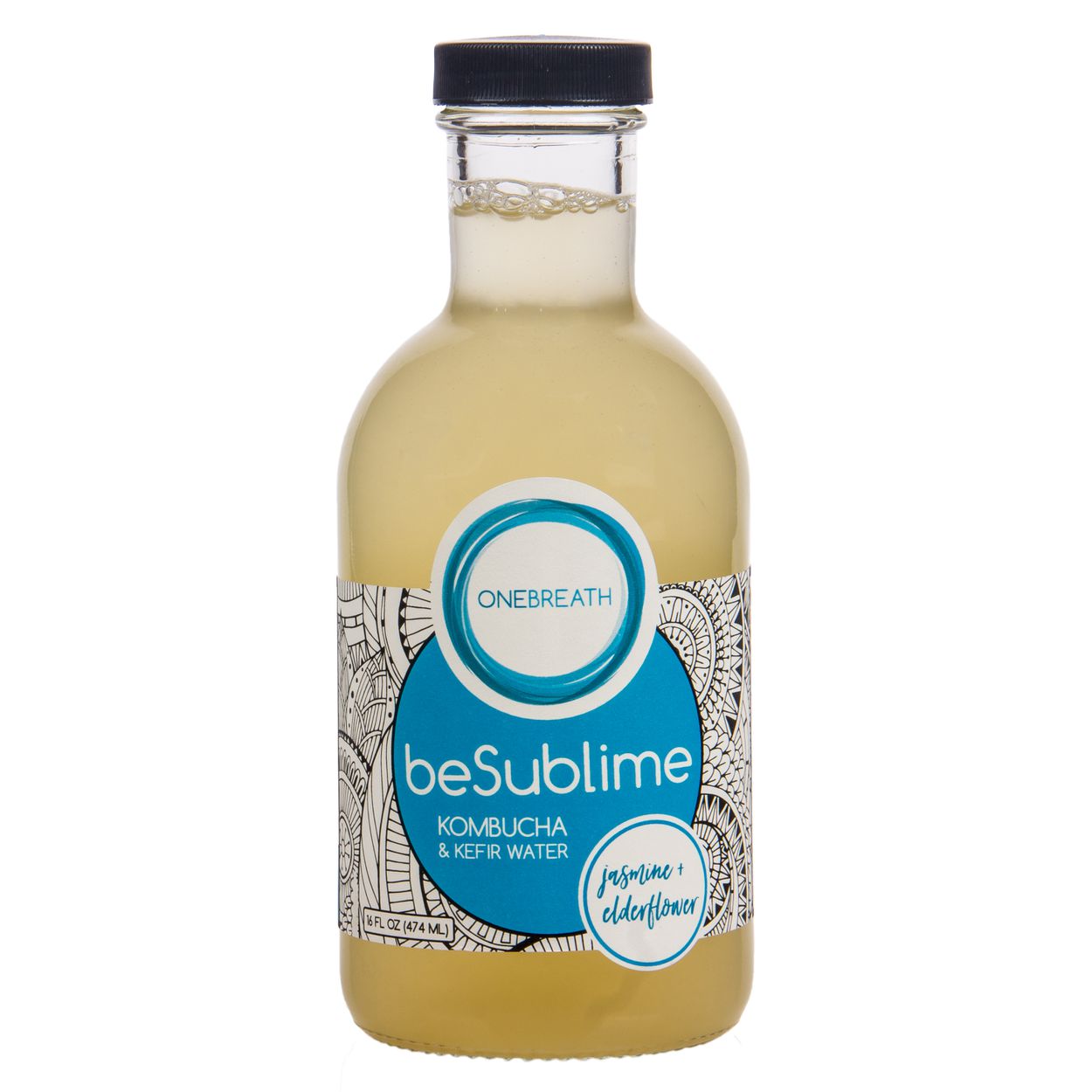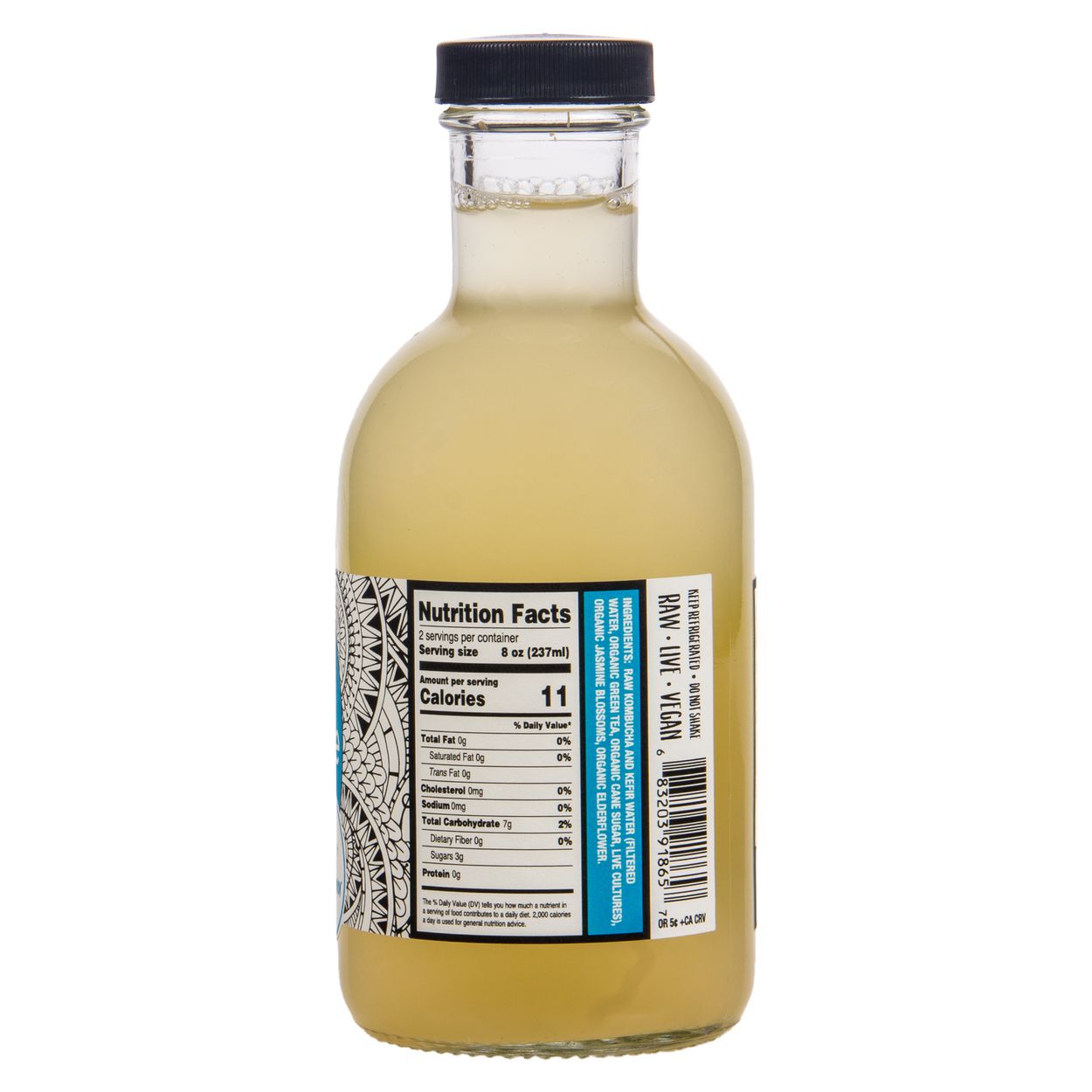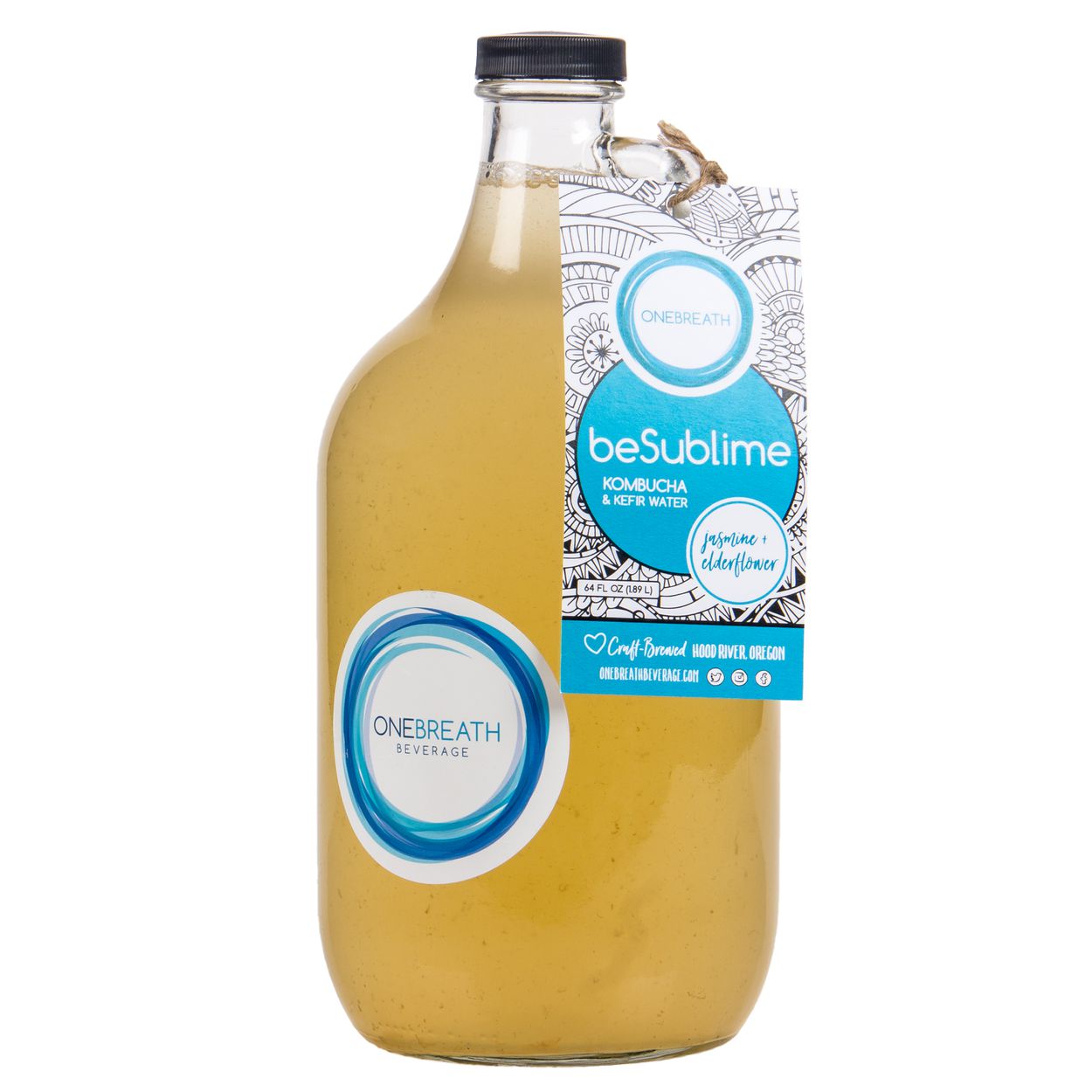 Answer your customers' common questions
Do you ship?

With refrigeration and weight, we do not have a cost effective way to ship quite yet. However, you can order by the case or keg and pick it up from us in downtown Hood River, or pick it up at our drop location in the Pearl District in Portland. You can also shop at Azure Standard, they ship all over the country.
What is the difference between water kefir and kombucha?

Both Kombucha and Water Kefir are amazing and great for you, but quite different. The two ferments have unique SCOBYs and involve different fermentation processes, microbial composition, and flavor. Both contain living bacteria and yeast and are totally vegan. Kombucha creates brown disc-like mother, it is a tea-based ferment, and is known as a wonderful digestive tonic with antioxidants, acids, enzymes. While water kefir is a small crystal-like grain, that thrives solely on sugar water leaving behind a powerful punch of probiotics.
What is Kombucha and Water Kefir?

Kombucha is tea-based ferment and helps bring the gut into balance. Antioxidants, acids, enzymes, living bacteria and yeast all contribute to Kombucha's supportive effects.

Water kefir is mild tasting ferment packed with benefits. The crystal that create water kefir consist of a complex polysaccharide matrix, in which live a combination of live a wide variety of beneficial bacteria and yeasts existing in a symbiotic matrix.